Meet The Face Behind Lumera Productions Inc.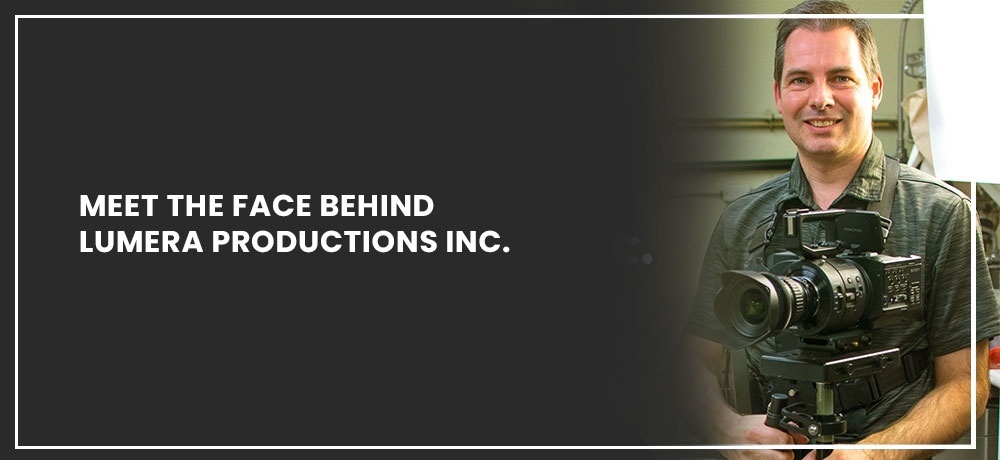 I'm Shane Archer, the proud owner of Lumera Productions Inc.
I look forward to sharing my story. I hope that you will enjoy getting to know me better.
After going from flipping burgers to the IT industry, I got a taste of video and film production. I was so mesmerized with producing videos that I quit my tech job after five years and moved to Toronto to pursue film studies at Ryerson University.
Once I graduated, I moved back to Victoria, brimming with passion for starting my video production house. However, it was quite a journey to get the business up and running.
When I first began eight years ago, I had to use the clients' equipment to film. Eventually, the hard work paid off, and I managed to build up an arsenal of sophisticated tools for film production and multi-camera webcast services.
I'm glad I persevered through the challenging times, as I'm very passionate about shooting and producing different stories by creatively telling stories in different genres. I've also managed to accumulate a wealth of experience and a vast skill set.
I believe what sets me apart from others is my drive to provide the best possible product through my relationship with others, as I learned at an early age to put my full effort into whatever I do. The philosophy has stuck with me throughout my life and allowed me to achieve amazing things.
I attribute my success to caring about clients and treating them with the utmost respect by maintaining healthy relationships. I'm also honest and always do what's right, even if it means acknowledging mistakes, which has earned me a reliable and trustworthy reputation.
When I'm able to come up with a viable solution to a client's problem, it's rewarding. Owning my own business has also given me the freedom to select my working hours so that I can dedicate more time to family, as I love spending time with my wife and daughter.
When I'm not conceptualizing and scripting videos, I enjoy hanging out with friends, playing music, and planning the next big thing, as I'm looking forward to sticking around in the industry for many more years to come.
I have enjoyed sharing my story about the things which matter to me and how they influence the way I do business.
If you or someone you know could benefit from my expertise as a video production company in Victoria, British Columbia, I invite you to get in touch. Please visit my website at www.lumeraproductions.ca.
Sincerely,
Shane
President, Lumera Productions Inc.
---
---