What Makes Lumera Productions Inc. Stand Out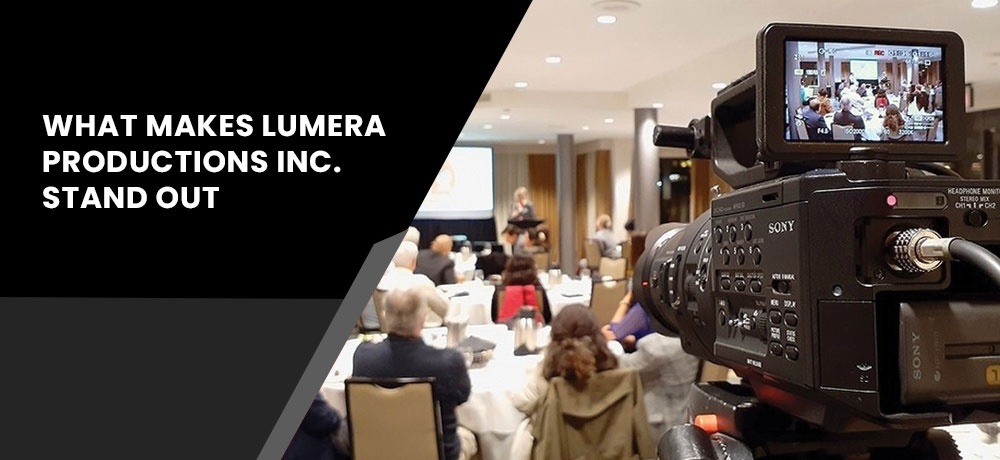 Thanks for stopping by our blog. If you're looking for more information about Lumera Productions Inc., you've come to the right place.
About Lumera Productions Inc.
We are an experienced video production company in Victoria, British Columbia. We specialize in crafting captivating films, commercials, corporate videos, and live stream services.
Over the past ten years, we have also branched out into new avenues such as film style weddings and added live broadcast shows to our portfolio.
The production of all our services is taken care of by our talented team. They have expertise in diverse fields and seamlessly work together from beginning to end to produce the perfect project for clients.
We serve clients across the whole of British Columbia and have also been commissioned to undertake special assignments for prestigious organizations such as the United Nations Canada.
The Lumera Productions Inc. Difference
One aspect that makes us second to none is our founder Shane has an I.T. background. This gives us a vast technical understanding of utilizing a wide array of equipment. We foresee pitfalls before they happen.
What also sets us apart from the rest is that we have years of knowledge from different industries, which gives us the ability to scale from small projects such as educational tutorials to large productions such as movies.
We not only have the skills to suit any genre but also relate to people on a very personal level. By listening carefully and displaying empathy we conceptualize ideas and tell stories based on the clients' feedback.
We also understand that a cookie-cutter method will not fit every project, so we remain flexible and adjust to new styles while creatively thinking outside the box. This allows us to create a refreshing change and connect with your audience.
We're also not afraid, to be honest, and if there is any aspect of a project that is beyond our scope, we bring in experts for support. It ensures that the client ends up with an incredible final cut that is delivered on budget and on time and helps to ensure brand equity.
One of our most significant achievements has been developing innovative techniques so we can be onsite to set up the cameras and sound and be live on air within forty-five minutes. Our effectiveness is achieved by integrating key components in a versatile mobile solution.
We hope to build on our efficiencies and our dream for the future is to provide turnkey solutions for live production that will benefit the production community as a whole. So stay tuned for exciting products that will be game-changers for the audio/visual industry over the next twelve months.
We also believe in giving back to society and as part of that belief, we tweak our pricing structure to assist not-for-profit entities on a project basis.
To learn more about all that we do at Lumera Productions Inc., please click here. If you have any questions about how we can help you, we'd love to hear from you. Please contact us here.
---
---