Top Five Things To Look For In A Video And Film Production Company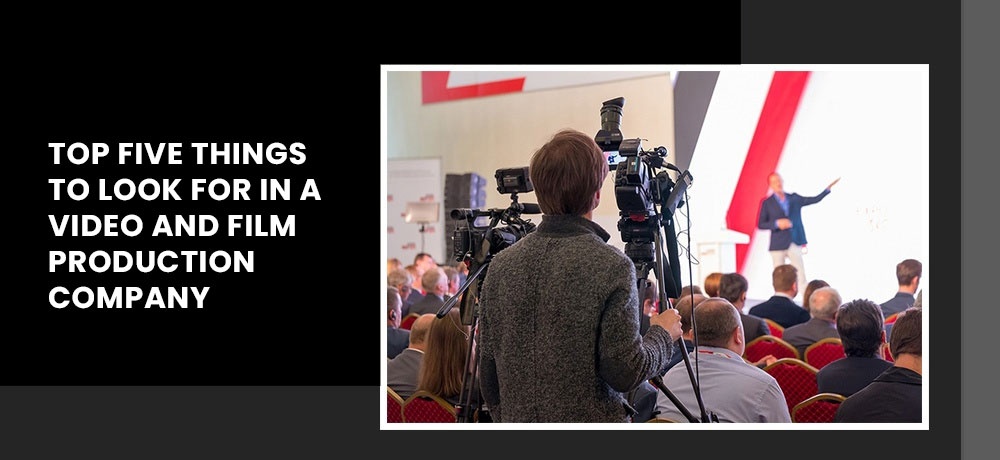 As the fastest growing medium of advertising and marketing, video content has been used by entrepreneurs to leverage social media and increase their online visibility. If you're looking to create a compelling video that gets your business message across to your audience, it's fitting to enlist the services of a video and film production company that will be able to deliver content as per your needs.
Unfortunately, finding a video and film production company that can handle the various aspects of content creation can be a challenge. With a host of options to choose from, it's difficult to select one and be certain of receiving favorable results. To make the selection process easier, here's a list of the top five things to look for when hiring a video and film production company.
1. Personable
There are many people out there who can produce great work, but if they can't relate to you, they will not deliver the product you want. Would you want to finish a project with good results but have an awful experience doing it, or would you like to complete a project while having a GREAT experience? Look for a video and film production company that truly cares about their clients and focuses on building a relationship with them.
2. Honest
Some professionals are good talkers, but when it comes to knowing what they're doing, they are dishonest. They either don't have the skills necessary for the project, or they won't communicate any issues when they arise. Every project has its issues, but if your video and film producer isn't honest about the problem, it could lead to a bad experience for you and your clients.
3. Reliable
When you hire a video and film production firm, you want to make sure that they are reliable. A dependable company will pay attention to your needs and complete your project as per your specifications and timeline.
4. Knowledgeable
While a video production company may not be well-versed in every aspect of video production, you want to look for someone who knows their way around the basics. They need to understand the process and the tools available to complete a project and know how a project flow works, so they are not wasting your time and money. It's good to ask them what their process is for a project.
5. Skilled
Although it is necessary to have skills in the craft of video production, a producer doesn't need to know how every piece of equipment works. If they are personable, honest, reliable, and knowledgeable, then they will bring someone into the team for your project who DOES know how to use a piece of equipment if they don't. This will ensure your project runs well and is successful.
If you're looking for a video production company in Victoria, British Columbia, reach out to the experts at Lumera Productions Inc. Whether you're looking for full videography services, webcast services, or help with post-production, we promise to treat you to exceptional video production services. Regardless of your needs and budget, we can materialize your vision to bring it to the screen. We offer camera rental services, videography services, single and multi-camera productions, live-streamed productions, conference services, script services, scripted factual/documentary productions, music video productions, and duplication and final packaging services to clients across Victoria, Nanaimo, Coquitlam, Abbotsford, Campbell River, Kelowna and Kamloops, British Columbia, and Canada.
To learn more about the services we offer, please click here. To get in touch with us, please click here.
---
---